The Uni Market has added new ways for you to analyze and manage your domain and inquiries.
Multi-inquiry and domain views
Now instead of having to open up inquiries or domains or navigate back to the list view to change records, you are now able to switch between records in a unified view.
This view has several additional advantages:
The next and previous records are loaded so that if you switch to them, the data is loaded.
Easily work through your inbox leads, responding to buyers or brokers without additional overhead.
Works well with the domain worklist so you can easily review a small set of domains with full details.
Switch back to major menu items using the new left navbar.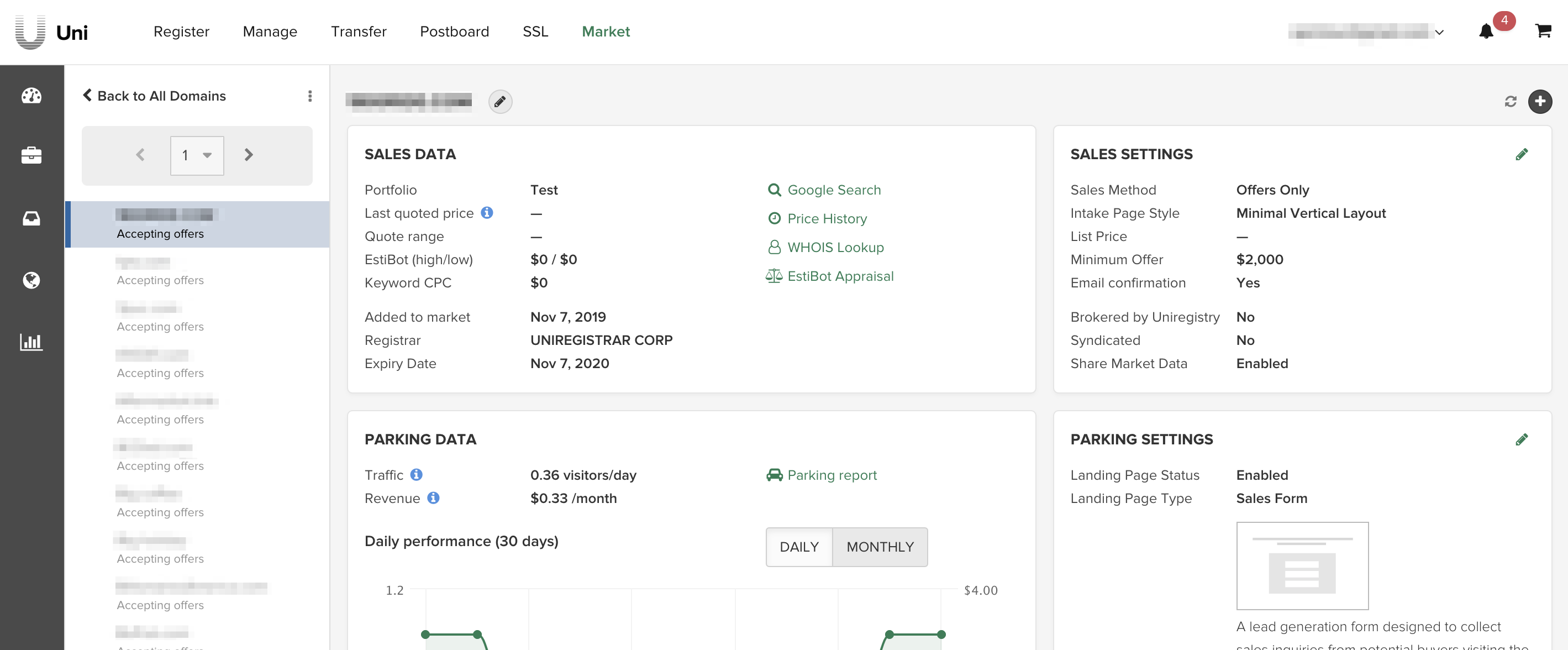 Split domain list view
Other features include:
You can refresh the list (useful for working through your inbox)
Keyboard shortcuts to navigate records
Change pages while in the split view
| | |
| --- | --- |
| | |
| List level options | Change pages |
Sales and parking stats view
We now offer a quick view of your portfolio's performance from sales and parking perspectives. This data is sortable so that you are able to see which domains generated the most activity recently.
Sales Data Shown

Parking Data Shown

Inquiries
Offers Above Min.

Unique Visitors
Clicks
Searches
Revenue (Estimated)
This data is available for the last week or the last month. For a custom date range or more detail, there are advanced reports that provide this functionality.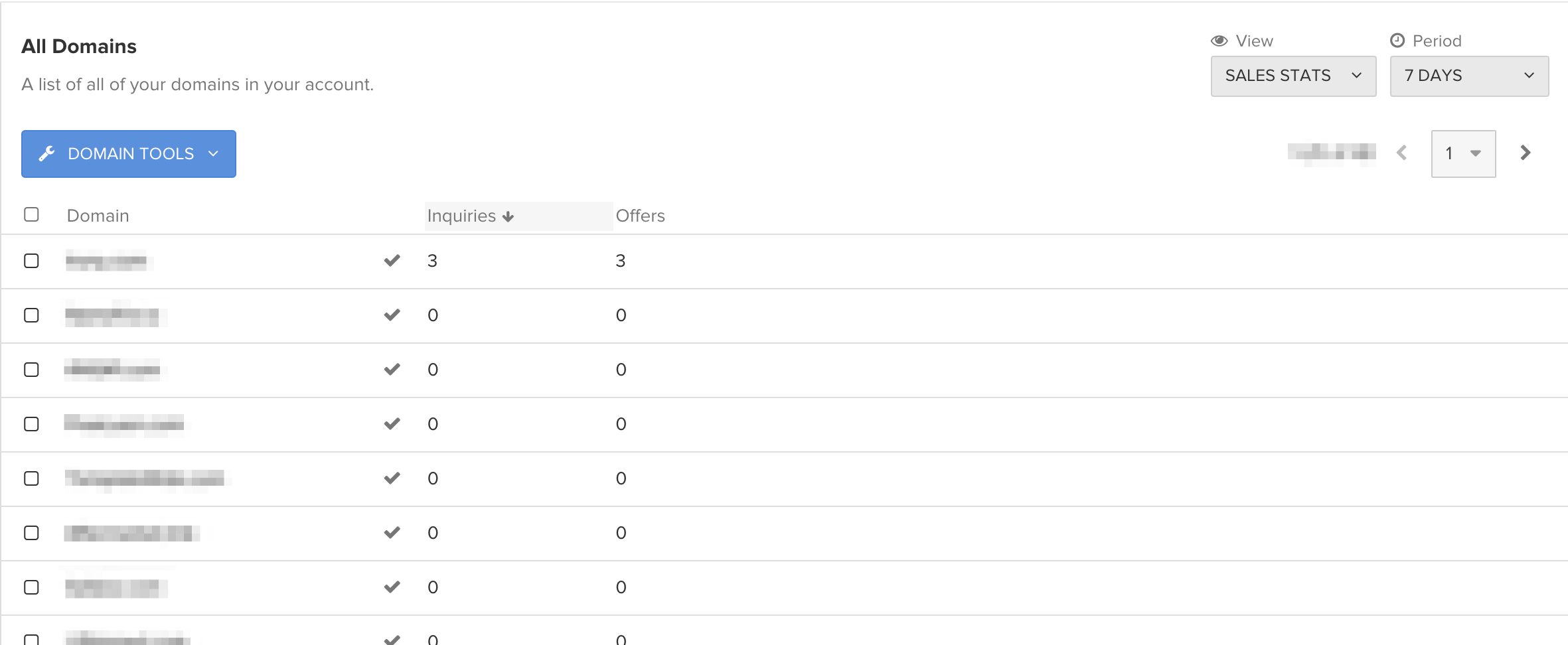 Sales stats view sorted by inquiries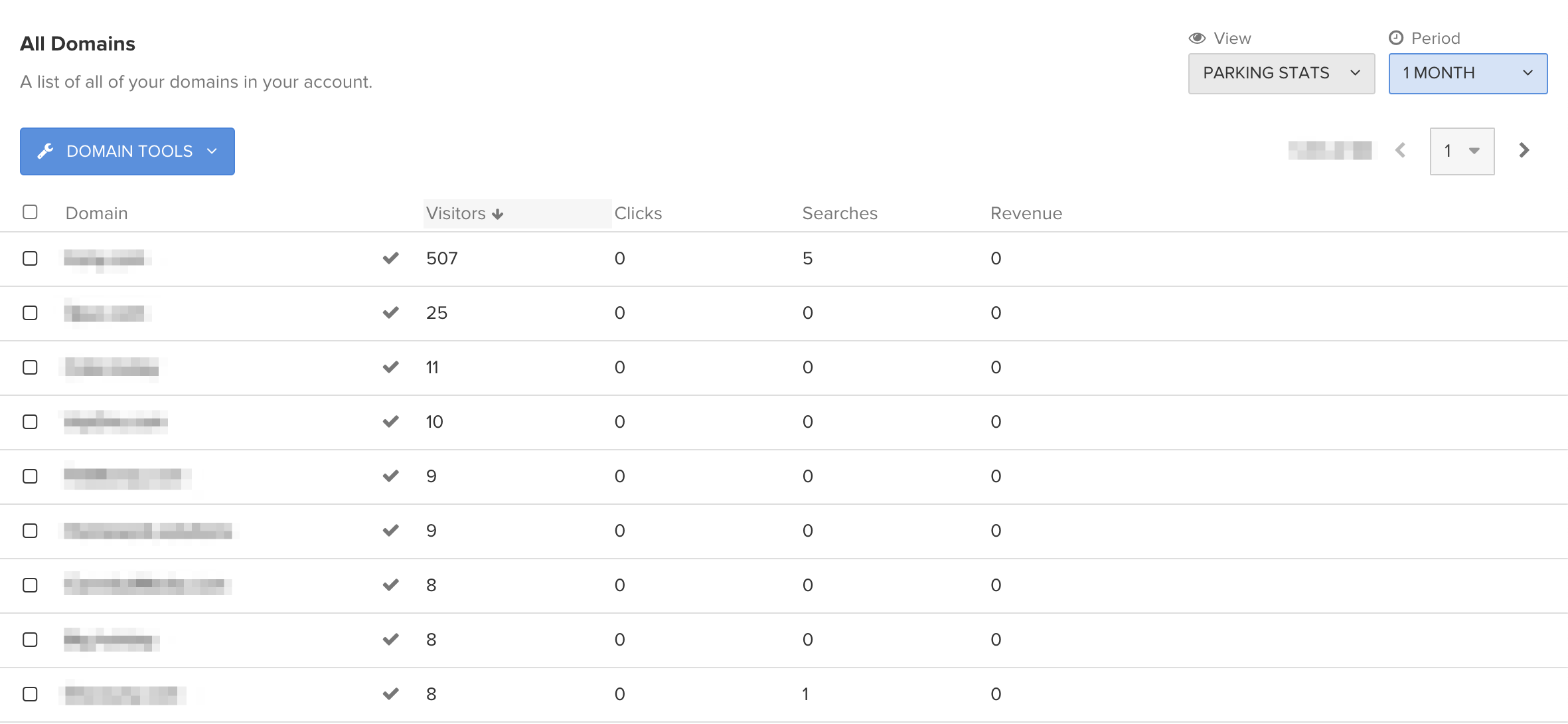 Parking stats view sorted by visitors