The Uni Market adds featured names, recently sold, and offers new ways to buy and sell domains.
We're pleased to announce that with the new year comes a new commitment to engage with our users and release features at a faster pace than ever before. With this in mind, here are the new additions to the Uni Market. Our intention is to provide you new ways to advertise and ultimately sell your names. Please reach out directly or to a Customer Success representative with any feedback.
Refreshed Uni Market home page
We've updated our Uni Market home page to provide more clarity to our services. On this page, you will find a clarified overview of what sets us apart from other marketplaces and our pricing breakdown. We're unique in the domain aftermarket space with the ability to leverage a full-service brokerage service, a buy-it-now sales platform while still providing you with a no-cost self-brokerage option.
We've also added some sections that will help give your names more visibility. Firstly, there's a "Featured names" section to highlight desirable, trending, good value names. Secondly, there's a highlighted section for our "Missed connections" service where you can pick up a name quickly without the hassle of negotiation. Lastly, we provide you a section on our "Recently sold" inventory so that you can see what's trending and maybe pick up some related names.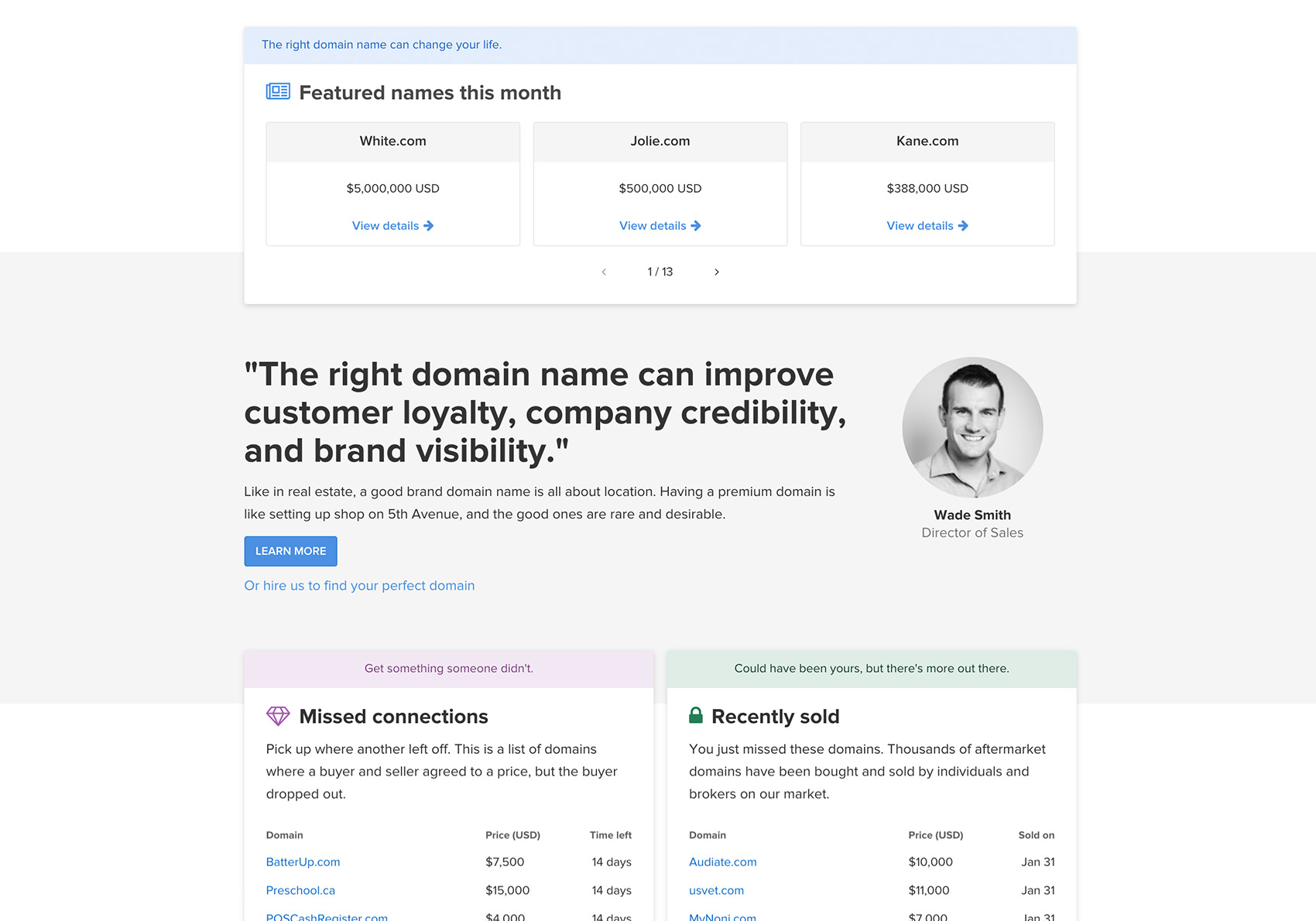 New intake page style
With this intake style, your visitors will be required to place an order (respecting any minimums set) before they place their inquiry as a 2-step process. Our intention here is to keep the call to action simple to get you more inquiries.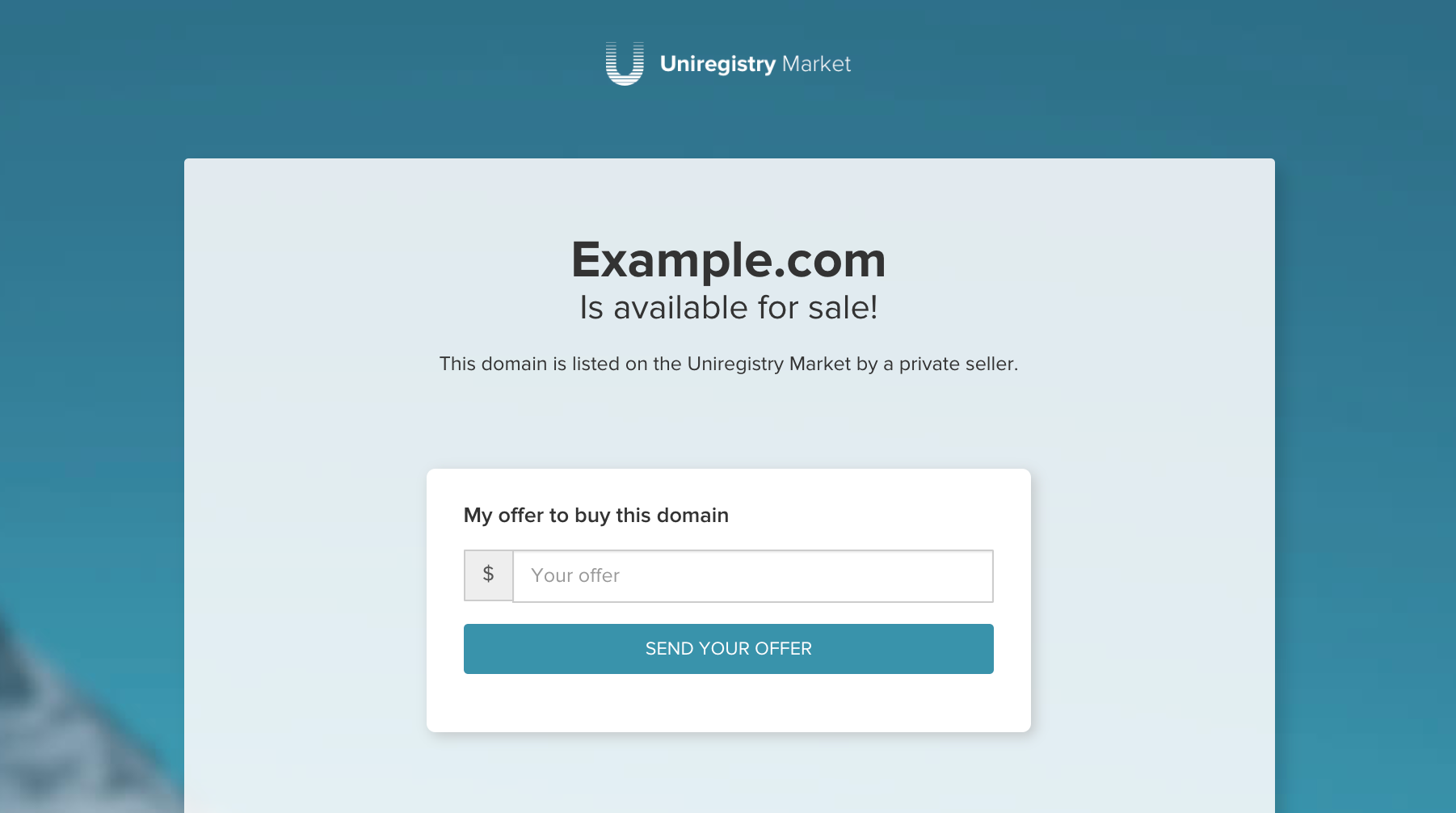 To use this intake style, update your "Intake Style" to the "Single Offer Field" setting as shown.

Simplified self-promotion

Now you'll be able to more effectively send out tweets for your names to get more traffic. Simply send out the URL and the service you use (Twitter, WhatsApp, etc.) will fill in the message with a graphic and text showing the name is for sale. Similarly, searches to Google will return more descriptive results, just as soon as they index our pages again.