Second Nature
Noun: a characteristic or habit in someone that appears to be instinctive because that person has behaved in a particular way so often.
Branding and domain names should be second nature to match exactly with .com. Why? "That person has behaved in a particular way so often" .com is second nature!
Paypal = Paypal.com
Twitter = Twitter.com
Facebook = Facebook.com
Amazon = Amazon.com
Google = Google.com
Walmart = Walmart.com
Apple = Apple.com
Target = Target.com
Microsoft = Microsoft.com
Best Buy = BestBuy.com
Lowes = Lowes.com
Home Depot = HomeDepot.com
Fedex, UPS, Nationwide, Allstate, Aetna, Humana, Abbott, CVS, Costco, IBM, Intel, Nike, 3M, Adidas, NFL, Nascar, Tesla, NBA, Spotify, Uber, YouTube, ALL .com I could continue with tens of thousands of the above examples until I bore you to death!
Why is .com instinctive? Because it is the particular way so often.
It's second nature that the majority of brands own and use the exact brand name + .com.
It should be second nature to you, as a business owner, to want to protect your brand the best you can. Owning the best domain name to your brand is literally an extremely powerful way to protect your brand name.
Case in point!
FilterEasy rebrands as Second Nature on August 20, 2019, and purchased the BEST domain name for their brand, SecondNature.com from its past owners on July 19, 2019.
Thad Tarkington, Second Nature co-founder and CEO: "This is an important time and we are taking a major leap as a company to dedicate ourselves to this cause. Our job as a company is to simplify home wellness, to make it so easy and convenient it's practically second nature." Source
Interestingly, if you were to visit Google, type in: Second Nature and then click Images… you will see all these beautiful "Second Nature" logos from many companies. Many! All these logos are for companies branding as something non-instinctive to the online world of who they are and how to easily find them.
Actually, 58 other TLD's (.net, .xyz, .store, .farm, .garden, .co, .whatever) are registered around the world. A staggering 649 actively registered domain names simply contain the term Second Nature. SecondNatureSnacks.com for one example of those that contain the term. They brand as "Second Nature". The logo is big and bold, on every single packing of the products they offer.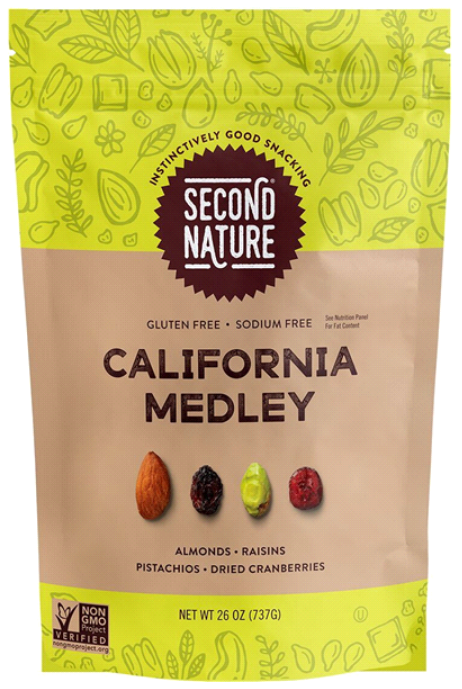 The non-instinctive online home for the company is not second nature to what they brand as.
Sadly, for the snack company, they will never be able to own the best domain name for their brand now. The instinctive .com domain. Email communication for the many vendors, sales staff and the likes will remain challenging. Missed emails, brand confusion, missed web visitors, wasted effort explaining the "snacks" part added onto the brand name. The branding will always remain restrictive (snacks).
The same could be said about GetSecondNature.com, SecondNatureAgency.com, SecondNaturePB.com, SecndNture.com and many more.
Kar Nut Products Co., owner of Second Nature Snacks had the very same chance to acquire the SecondNature.com domain name from its past owners as FilterEasy did. One acted with more passion for their brand than the other.
If Kar owned SecondNature.com, FilterEasy would NOT be rebranding as SecondNature.com, period! Now Kar has more competition for ad space, search engine rankings and more brand confusion due to the fact that the online home for the company is something different than what they brand as.